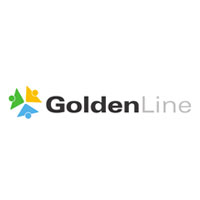 Digital Marketing Project Manager
OVH
,

Warszawa
Digital Marketing Project Manager Miejsce pracy: Warszawa (mazowieckie) Branża: - Informatyka/Programowanie - Marketing/Reklama/Public Relations Umiejętności: - Marketing - zarządzanie marketingiem - Strategia marketingowa - Komunikacja Marketingowa - E-commerce - Project Management - Zarządzanie projektami programistycznymi - Digital Marketing - Digital Marketing Experience - Hosting - Cloud Computing - e-commerce Managament - Digital Communication - Domeny i Hosting
OVH has currently its branches in 17 countries in the world. Leading Cloud provider in Europe and third in the world with 250 000 dedicated servers, over 18 million installed Web applications located all over its 20 data centers in Europe, Asia and North America. The global fiber-optic network of total capacity 7.5 Tbps made it possible for OVH to become a major player in 'Digital as a Service' market.
The success of OVH is associated with its unique business model, based on innovation and full control over the services - from manufacturing the services, supporting it to maintain the entire technical infrastructure. OVH hires currently 1.400 employees worldwide. Branch in Wrocław is an R&D center for network services, Public cloud services based on OpenStack and Ceph technologies, developping of email services including Hosted Exchange solution.
Our teams also offer technical and commercial support for our polish users.
Your role:

Within OVH, the Digital Marketing Department is responsible for developing the customer experience throughout its lifecycle, via products, services and marketing/communications adapted to the various customer segments.

As Digital Marketing Project Manager, you will help to deploy the digital strategy for your assigned sphere (products/regions). You will orchestrate the implementation of the resulting marketing plans and actions with the teams concerned.

Your tasks:

Within this scope, your main tasks are to:

Create a local marketing plan


Identify customer and prospect typologies in order to tailor the company's interactions
Implement the defined measures and ensure consistency
Track digital strategy KPIs

Develop an acquisition and loyalty strategy


Identify and implement the relevant acquisition levers by product/segment
Identify and implement the necessary measures to improve website conversions
Identify and implement new methods for acquisition and customer loyalty
Develop devices to establish a close customer relationship (customized means of contact, customer segmentation, etc.)

Coordinate product and marketing campaigns


Work with project teams to launch new products or services
Implement appropriate campaigns and analyze their performance

Coordinate all necessary projects to develop and execute the digital marketing strategy


Analyze technical, product and marketing needs
Identify key contacts
Lead and monitor projects

Monitor and analyze


Analyze the positioning of products and services
Understand and evaluate the needs of the prospects/customers for each segment
Integrate trends and needs into action plans to optimize sales effectiveness
Skills required:

Knowledge of the digital ecosystem and AARRR levers

Understanding of customer analysis and the online customer experience

Command of analytics tools

Project management skills

Ability to work in an international environment and across multiple departments (Legal, finance, support…)

Knowledge in IT (Cloud computing, Hosting) preferred

Qualities required:

Customer- and solutions-oriented approach

Ability to anticipate, face and adapt quickly to new challenges

Excellent capacity for analysis and synthesis

Ability to anticipate and adapt quickly to new trends

Experience required:

Degree in business or engineering, preferably with a specialization in online marketing, ecommerce or digital communication

2 to 4 years' experience in the field of digital marketing

Polish native speaker, fluency in English

What we offer:

Being a part of an innovative project in constantly growing worldwide organization

Friendly work environment with experienced specialists from different countries

Cooperation with experienced professionals

Work atmosphere which differs from the corporate standards

Many other benefits.
oferta z dnia: 06-09-2017
Reklama:







Pozostałe oferty OVH